mixedgreens is a collaboration between writer Amanda Maret Scharf and designer Emma Berliner.




Our projects aim to enhance the representation of a queer and lesbian voice in print by challenging conventional narratives, methods of collaboration, materials, and structures of the book.

Our interests include dogs and disco.




New Website Coming Soon ︎ New Website Coming Soon ︎ New Website Coming Soon ︎ New Website Coming Soon ︎ New Website Coming Soon ︎ New Website Coming Soon ︎ New Website Coming Soon ︎ New Website Coming Soon ︎

In the meantime, check out some of our past projects below:

Shadows from the Walls
2022
Shadows from the Walls is a folio of risograph-printed patterns that sample and remix popular wallpaper designs of the Victorian Age. The botanical motifs are inspired by the arsenical wallpaper samples included in Robert C. Kedzie's 1874 book of warning, "Shadows from the Walls of Death: facts and inferences prefacing a book of specimens of arsenical wallpapers." Though arsenic pigments allowed for the mass production of vibrant and durable colors, the cost was lethal – making ill the inhabitants of the wallpapered rooms. Of the original 100 copies of Kedzie's book, only four remain.

Vellum
8.5 x 5.25 inches
14 pages, folio
Edition of 4 + 5 AP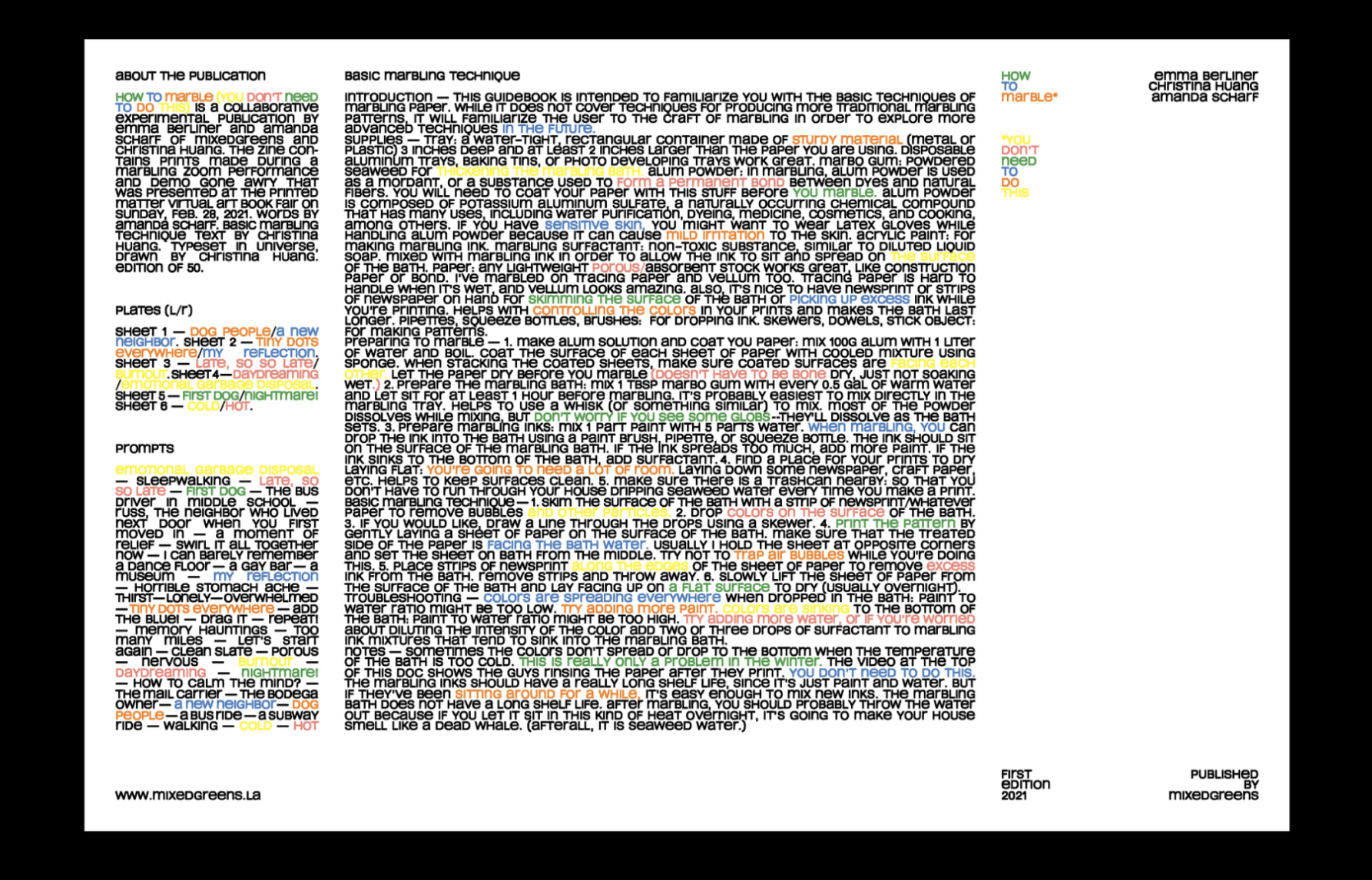 How to Marble is an experimental publication & collaboration between mixedgreens and Christina Huang. The newsprint zine incorporates prints made during a marbling Zoom performance and demo gone awry that was presented at the Printed Matter Virtual Art Book Fair on Sunday, Feb. 28, 2021.

Collaboration with Christina Huang
Writing by Amanda Maret Scharf

Newsprint
289 x 380 mm, folded
24 pages
Edition of 100


Tests of Time
is a lyrical video essay that explores a daily clock-making ritual that began at the beginning of the pandemic. This short film interrogates systems of time, memory, and the performance of productivity.
Watch the FULL FILM here.

Clocks by mixedgreens

Film by Emma Berliner
Written by Amanda Maret Scharf
Music by Emily Ibarra
2020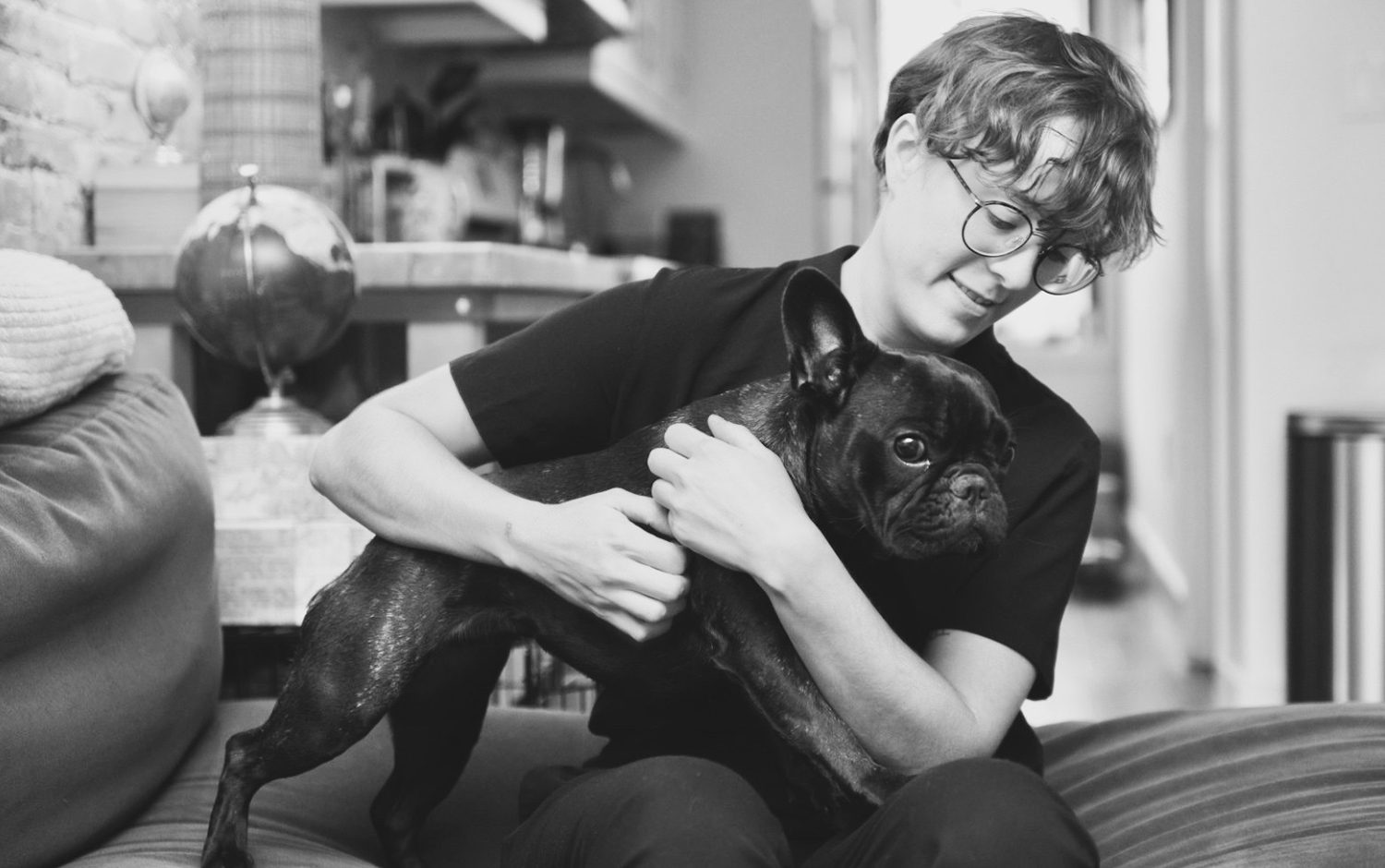 dog dykes
is a zine collaboration between mixedgreens and the individuals that populate its pages. With huge gratitude, we share the stories and photographs of LGBTQIA+ people (and their dogs) who have elected to be part of this project via online submission. It's time to queen the history of Man's Best Friend!
Want to join the pack? Submissions for
Dog Dykes Volume II
are now open online!
Digital Offset
32 pages
7 x 8.5 inches
First edition of 150